Father's Day Guide With Mystique Of Maine
Father's Day is the perfect opportunity to show your appreciation for the incredible dads in your life. If you find yourself near Auburn and Portland, Maine, you're in luck! This region offers a myriad of exciting and unique experiences that will make this Father's Day truly memorable. Get ready to embark on a journey to uncover Maine while creating lasting memories with your dad.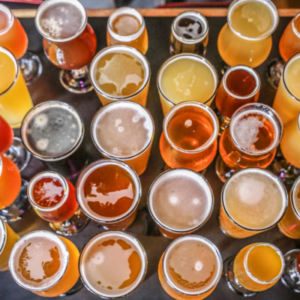 Brewery Tours and Craft Beer Tastings
For the beer-loving dads, a brewery tour is a must. Portland boasts a thriving craft beer scene, offering an array of breweries to explore. Visit popular spots like Allagash Brewing Company, Shipyard Brewing Company, or Rising Tide Brewing Company. Enjoy guided tours, learn about the brewing process, and sample a variety of handcrafted beers. Raise a glass to your dad and the joys of Father's Day!

Outdoor Adventures in Auburn
Auburn is a gateway to breathtaking outdoor adventures. Take your dad on a hike through the stunning landscapes of Bradbury Mountain State Park. Explore the trails, bask in the scenic vistas, and bond over shared moments in nature. If your dad loves fishing, the nearby Androscoggin River offers an ideal spot for casting a line and enjoying quality time together.

Exploring Portland's Seafaring Charms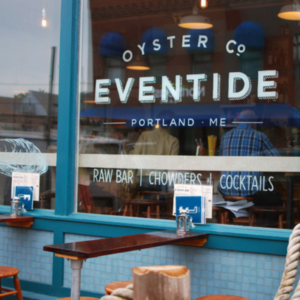 Head to Portland, a city rich in seafaring history and culinary delights. Treat your dad to a memorable seafood feast at renowned restaurants like Fore Street or Eventide Oyster Co. Indulge in delectable lobster rolls, freshly shucked oysters, and other local delicacies. Take a leisurely stroll along the vibrant Portland waterfront, immersing yourselves in the city's maritime charm.
Embrace the Outdoors at Wolfe's Neck Woods State Park
Just a short drive from Portland, Wolfe's Neck Woods State Park offers a serene escape into nature. Hike through tranquil forest trails, enjoy a picnic by the water, or take in the panoramic views of Casco Bay. This idyllic setting provides a serene backdrop for quality time with your dad, surrounded by the beauty of Maine's wilderness.
Mystique of Maine is a premier destination for cannabis enthusiasts in the state of Maine. With a wide variety of flower strains, concentrates, vape cartridges, edibles, and CBD products, visitors can find everything they need in one place. The Mystique Way Cannabis Park, located in Auburn, is Maine's first and only 32-acre cannabis park, with 9 active greenhouses, an edibles kitchen, extraction facility, and a state-of-the-art concentrate and vape cartridge manufacturing and packaging facility. The park is poised to expand to over 150,000 square feet of marijuana cultivation and processing, making it the future of recreational cannabis in Maine. Visit Mystique of Maine to experience the mystique of the state's cannabis culture firsthand.