Date Night Ideas for Valentine's Day for Cannabis Lovers
Valentine's Day is quickly approaching, and if you're a cannabis lover, you may be wondering how to incorporate your favorite plant into your romantic evening. Look no further! We've compiled a list of date night ideas for the cannabis-inclined couple in Portland, Maine.
Dinner and a Joint
For a more traditional date night, start with a delicious dinner at one of Portland's many amazing restaurants. Some options for a fancy, romantic dinner include Fore Street, Street & Co, or Scales.
After dinner, head back home or to a cozy spot where you can relax and enjoy a joint together. If you need to restock your cannabis supply, be sure to stop by Mystique of Maine to browse our wide selection of high-quality strains and products.
Cannabis-Infused Spa Night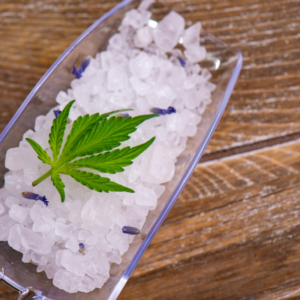 What could be more relaxing and romantic than a couples' spa night? Elevate the experience by incorporating cannabis into your at-home spa treatments.
Start by setting the mood with some calming music and scented candles. Then, draw a warm bath and add a few drops of cannabis-infused bath oil to the water. Soak and unwind together while enjoying a joint or a couple of cannabis-infused chocolates.
After your bath, give each other a massage using a cannabis-infused massage oil. Not only will the massage be more relaxing thanks to the cannabis, but the skin-to-skin contact will also increase the feeling of intimacy between you and your partner.
Cannabis-Infused Cooking
If you and your partner enjoy cooking and trying new recipes, why not try some cannabis cooking? This is a fun and unique way to spend Valentine's Day while also learning a new skill together. There are tons of great recipes available online or ask your friendly Mystique of Maine budtender for some ideas.
Cannabis-Infused Movie Night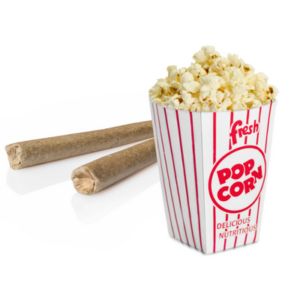 For a more low-key Valentine's Day at home, consider having a cannabis-infused movie night. Pop some popcorn, light a few candles, and settle in for a night of relaxation and entertainment.
To make the experience even more special, consider trying out a cannabis-infused movie snack like THC-infused gummy bears or chocolate truffles. Don't forget to stop by Mystique of Maine to pick up some high-quality edibles for your movie night.
No matter how you choose to spend your Valentine's Day, don't forget to stop by Mystique of Maine to restock your cannabis supply. Our knowledgeable staff is happy to help you find the perfect strains and products for your romantic evening. Happy Valentine's Day from all of us at Mystique of Maine!