New Things to Try in the New Year
A new year calls for new experiences! There's nothing like kicking off the new year with something exciting and trying something new can be incredibly rewarding. Whether it's a cooking class, an outdoor activity, or mastering a new skill, the possibilities are endless.
If you're a cannabis lover, Mystique of Maine recreational goods shop takes great pride in providing a wide selection of products for your testing pleasure. Try out Mystique of Maine's superb cannabis product as it is or as an ingredient in your favorite recipes, and you might come to share the company's upbeat outlook on cannabis.
Trying new things doesn't have to be intimidating or expensive. You can try something as simple as taking a walk in a new park, reading a book you've never read before, or starting an at-home yoga practice.
Here are some ideas of new things you can try this year:
Take an Online Course or Class
Learning something new is always fun and empowering. From coding to photography, there's bound to be something for everyone!
It is possible to broaden your horizons by enrolling in one of the many elective classes offered at Maine's higher education institutions. 
Check out these class ideas:
Photography

Art

Pottery

Writing

Candle Making

Gardening

Coding

Fashion design

Sewing or knitting

Carpentry
Or sign up for MasterClass – they have experts and industry leaders that lead structured courses on a variety of topics like interior design, leadership, filmmaking, and more!
Pick Up a New Hobby
You can get some much-needed perspective on life and rediscover your passion for living with the help of some leisure time spent on trying a new hobby. Here are some ideas:
1. Reading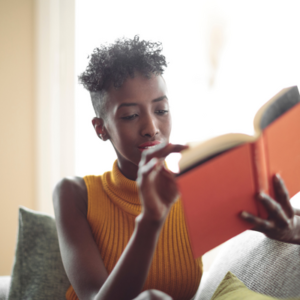 Reading is a universal favorite despite the rise of other hobbies. Reading is an inexpensive approach to expanding your horizons and sparking creativity.
Books can be acquired second-hand or at a discount from a local bookstore or library, but with reading apps and devices, ardent readers can read on the go with a lightweight, small device. You may learn more about reading as a hobby and related topics here.
2. Collecting
Anyone can start collecting anything: stamps, toys, art, bottle caps, coins, ornaments, shot glasses, hoodies – you name it! Building a collection things you enjoy can be a lot of fun. For example, if you get a magnet or ornament for every trip you take, you'll have a tree full of memories at the end of the year. Here you may find out more about collecting. 
3. Music
One of the best pastimes is music, whether it's playing, singing, or just listening to your favorite songs. Taking up an instrument is a great way to expand your horizons. Check out this link if you're interested in expanding your musical horizons as a pastime.
Explore a new city
Make it a goal to visit one (or more!) new cities this year. It can be close by or in another state/country.
Visiting Maine is like setting out on a journey, so pack your most rugged boots and waterproof coat. Start your journey in one of these Maine cities:
1. Auburn, Maine
Auburn, Maine, is home to about 23,000 people. It is the country seat of Androscoggin County, similar to Lewiston, Maine, which is just across the river. The L-A is what people usually call these two cities together. Because the city's economy is diverse, it has a wide range of places for entertainment, parks, trails, and historical sites. 
2. Portland, Maine
Portland's creative types, foodies, beach bums, and snowbirds enjoy its nightlife, shopping, and tourism. Despite its size, the city remains rural.
In the summer, Portland sees an influx of visitors because of the city's lively waterfront, where activities like sailing and outdoor festivals draw crowds while lobster rolls are devoured. Winter brings snow to Old Port, yet the neighborhood has a beauty normally reserved for the state's permanent residents.
Try New Cannabis Products

If you enjoy cannabis, the new year is a great time to explore and try new products. From tinctures to topicals, there's something for everyone!
You may purchase anything from flower strains to concentrates, vape cartridges to edibles, and CBD products in one convenient location at Mystique of Maine. Look at some of our top-notch offerings; you won't regret investing as you embark on your wild travels. 
1. Mystique of Maine Concentrates
1. Cookie n Chem 1000mg Cart – (I/H) Live Resin
Cookie n Chem is prepared by extracting THC from frozen marijuana plants. Just what Mother Nature intended, with no artificial flavors, colors, or preservatives added.
2. Amnesia Lemon Live Resin Diamonds and Sauce 1 gram
The strain combines uplifting and relaxing elements to create a unique experience. Amnesia Lemon is a great place to start for a stress-free day. Amnesia Lemon may be perfect for you if you smoke a lot and want a strain that gets your mind going and calms your body down.
2. Mystique of Maine Flower
1. Starmints
Starmints' is a cross between Stardawg and Sin Mint Cookies and, as a result, is an Indica-dominant hybrid strain. It may have strong mental effects, such as a tendency to make one's thoughts drift off into a relaxed haze.
2. Headband
This strain is a 40:60 sativa/indica hybrid descended from the legendary OG Kush and Sour Diesel. Since it exerts a sensation of pressure over the forehead like a headband, the drug was given that name in honor of the legendary cerebral effects it produces. 
3. Mystique of Maine Edibles
1. Juicy Mango 2.5mg 
Juicy Mango is made with all-natural tastes and a golden ratio of 2.5mg of THC and CBD percan. It allows you to tailor your dosage. Wynk has a fast-acting tasteless nanoemulsion. In just 5-10 minutes, you can feel the calming effects of this microdose. These drinks are gluten-free and vegan but still contain healing THC and CBD.
2. Chocolate Peanut Butter Buttons Indica Chill Entourage Edible 10mg/10pcs/100mg
Full Spectrum Live Resin Sativa Cannabis Oil is blended with smooth peanut butter and chocolateMaine dispensary menu to make this delicious treat. All the cannabinoids, terpenes, and flavonoids that make up the Entourage Effect may be found in the cannabis oil used to create Entourage Edibles.
Volunteer
Giving back is an amazing way to get involved in the community and make a difference. Try looking for volunteer opportunities near you or find organizations that interest you online.
If you're looking to try something new in Maine, check out these philanthropic organizations:
1. Animal Refuge League
The ARLGP takes in stray, abandoned, confiscated, and relinquished animals, finds permanent homes for as many of them as possible, and advocates for the humane treatment of all animals.
2. Gulf of Maine Research Institute
The Gulf of Maine Research Institute creates and disseminates ocean-wide collaborative solutions. GMRI has amassed an unmatched combination of scientific expertise, academic training, and volunteer time to maintain robust ecosystems and strengthen local communities.
Enjoy the odd with the Maine mystique!
Maine recreational dispensary menu grows its plants using a proprietary blend of terpenes that produce the most potent oils and edibles in the state. Mystique of Maine provides a comprehensive spectrum of terpenes, flavonoids, and cannabinoids in our products, making them enjoyable whether you dab, eat, vape, or smoke them.
If you're eager to treat yourself to something different this year, why not try some new cannabis products? Mystique of Maine is here for you whether you're just passing through or a regular at our Portland or Auburn locations (Recreational 21+ Store, Portland 745 Forest Ave, Portland, ME 04103 or Recreational 21+ Store, Auburn 43 Mystique Way, Auburn, ME 04210).
You can reach Mystique of Maine in Portland at (207) 815-8524 or Auburn at (207) 245-2645. Your questions can also be sent to info@mystiqueofme.com.