5 Things to Do in Portland, Maine
Portland, Maine, is a beautiful coastal city with a lot to offer.
We love the warm and friendly people, the natural beauty outdoors, and cannabis-friendly laws.
If you're visiting Portland for the first time, this blog will give you some of our top suggestions for things to do in the area. And if you're 21 or over, don't forget to stop by Mystique of Maine, the best cannabis store in Portland!
Here's our list of the top five things to do in Portland, Maine:
Old Port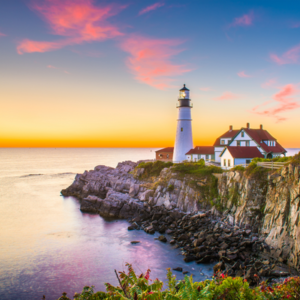 The Old Port is a quaint, historic center and a great place to do some shopping, grab a bite to eat, or just take a stroll and enjoy the sights and sounds of the city.
Cobblestone streets and historic brick buildings house gourmet food stores, boutiques, and local shops. Check out the pubs and breweries, or enjoy an upscale date night at one of the many restaurants in the area. You'll often find live music over the weekends. Be sure to stop by Old Port Candy Co. for delicious chocolates, candy, and fudge!
You can even board ferries from the Old Port to Casco Bay Islands from the pier.
Portland Head Light
While not technically in Portland (it's actually in Cape Elizabeth), "Portland" is kind of in the name (and it's less than 20 min away) and the lighthouse, park, and coastline is just so beautiful, we have to add it to our list!
Portland Head Light is situated along the spectacular shores of Fort Williams Park, at 1000 Shore Road. There is an excellent museum with lighthouse lenses, displays, and educational information but the tower itself is only open to the public one day a year on Maine Open Lighthouse Day.
The expansive, 90-acre Fort Williams Park offers picnic facilities, hiking opportunities, sports and recreation areas, historic structures, and unlimited ocean views. 
Downtown Arts District
While the Old Port district tends to get a lot of attention, Portland's Downtown Arts District is not to be missed either. There are many museums, art galleries, shops, and restaurants to visit. However, we suggest a morning or afternoon here. If you're looking for nightlife, the Old Port has a bustling nighttime scene.
Allagash Brewery
Allagash Brewing Company is the best. If you love Belgian-inspired beer, this is the place to visit while in Portland. Their brewery tours are incredibly popular but not always available, so research them in advance. But you can always enjoy fantastic beer on tap, beer flights, tastings, and even an onsite food truck with lobster rolls, so you never have to drink on an empty stomach. Allagash is currently one of the 50 largest craft breweries in the country by sales volume so if you like beer, it's almost a sure bet you'll love this place as much as we do.
Mystique of Maine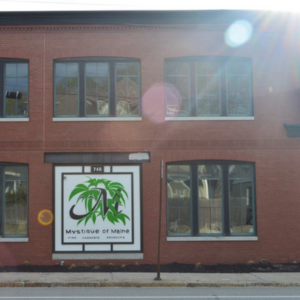 At Mystique of Maine, we love welcoming visitors to our area, sharing our favorite eats and places to visit, and, most of all, introducing them to the amazing cannabis products that we have available.
Mystique of Maine is a recreational cannabis store that provides top-quality products for our customers. Our wide selection includes flowers, edibles, extracts, vape pens, prerolls, and more. We only carry the best brands to ensure our customers have access to the highest quality cannabis on the market.
Whether you're visiting Portland or a resident looking for a new favorite smoke shop, stop by Mystique of Maine today to experience one-of-a-kind cannabis products and the friendly, welcoming environment we're known for.
These are just five great things to see and do in Portland, Maine. Be sure to add them to your list when you visit! And don't forget to swing by Mystique of Maine to pick up some premium cannabis products while you're in town.